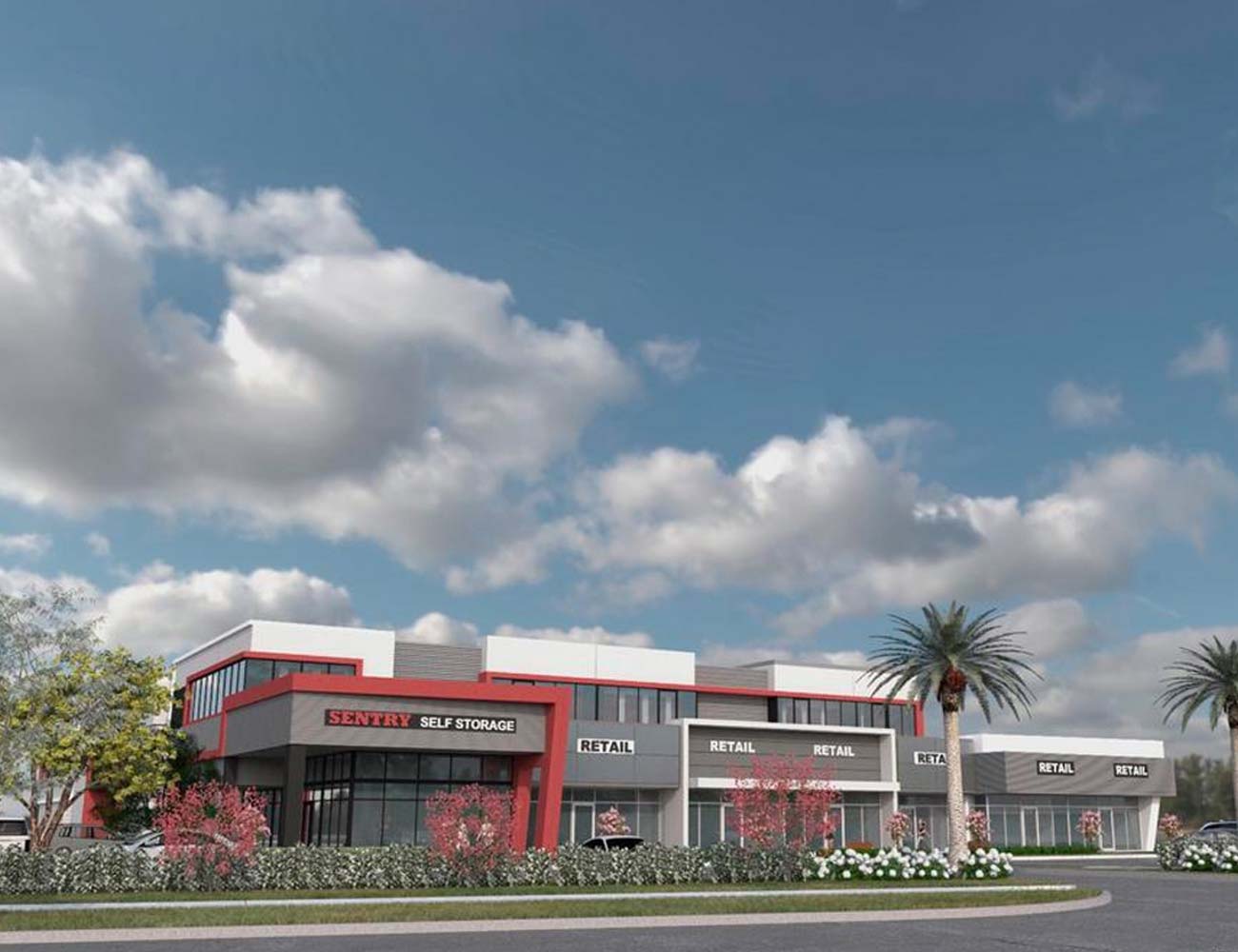 24 Aug

Boca Raton self-storage facility breaks ground with $13M loan

Rosemurgy Properties is building a self-storage facility in Boca Raton after obtaining a $13.33 million construction loan.

Southstate Bank provided the mortgage to North Boca Raton Self Storage LLC, a venture between Boca Raton-based Rosemurgy Properties and operating partner Sentry Self Storage of Coral Springs. It covers the 3.55-acre site at 7021 N. Federal Highway.

The developer purchased the property for $4.17 million in 2020.

They are building a 121,019-square-foot self-storage facility and the three-story building should be completed in September 2023, said Robert Romagnoli, director of acquisitions and finance for Rosemurgy Properties.

Deerfield Beach-based Nolan Construction Co. is the general contractor and Deerfield Beach-based Kenneth R. Carlson is the architect.

The site was also approved for 6,700 square feet of retail, but the developer isn't ready to start retail construction yet.

"We need to find a tenant first and find out what their needs are, and then we can build the shell around that," said Alexander Rosemurgy, CEO of the developer.

Boca Raton is a great market for self-storage because many people live in smaller condos and homes, so they need extra space to store their stuff, he added.

While Rosemurgy Properties is known for mixed-use projects such as Uptown Boca, self-storage is a big business for the company. It recently refinanced its Sentry Self Storage facilities in Hollywood, Miami and Deerfield Beach with loans totaling a combined $36.9 million.

Many experts say Florida is among the top markets in the nation for self-storage.

According to RentCafe, there was 4 million square feet of self-storage space in the pipeline for in South Florida in 2022, a 30% increase over deliveries in 2021. That compares to 40 million square feet of existing self-storage space. Rents have surged 17% over the past 12 months with an average cost of $168 for a 10-by-10-foot unit.

South Florida has the fifth-most self-storage construction in the nation.