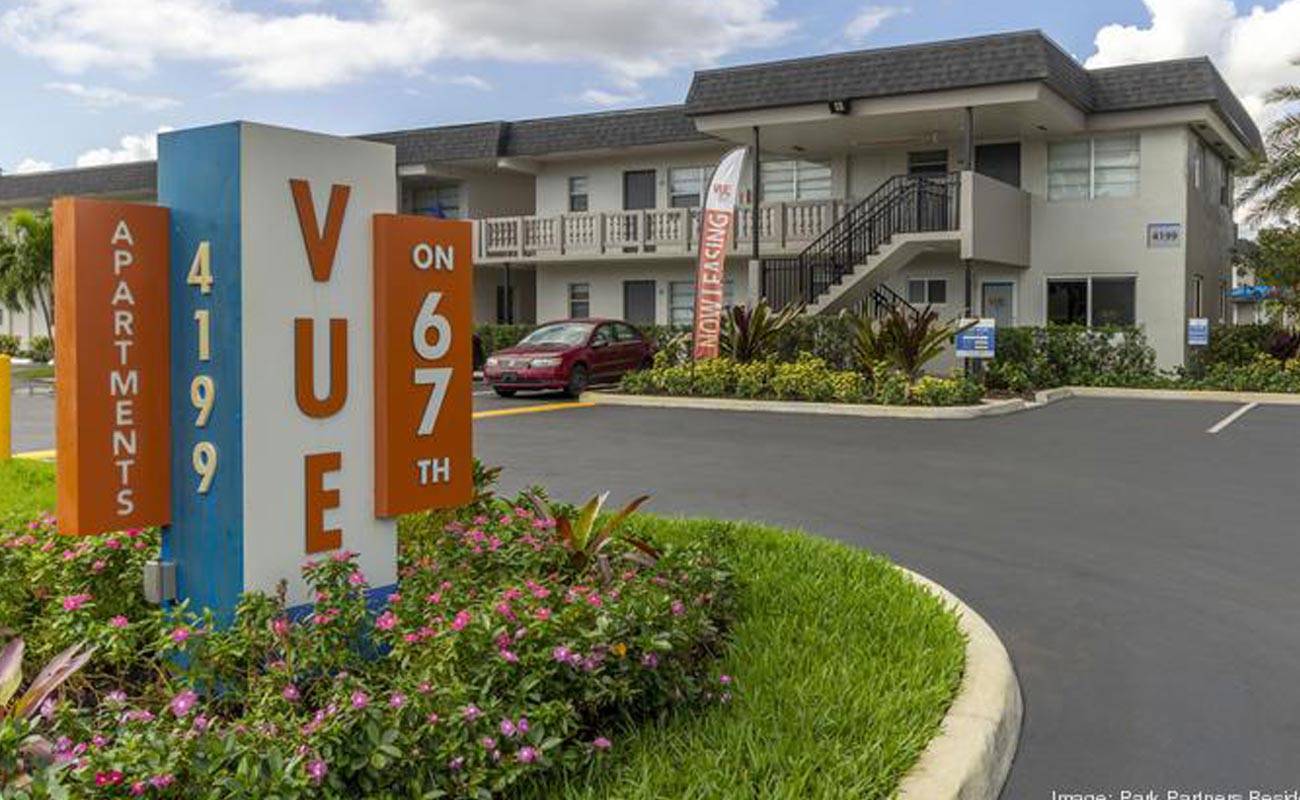 25 Aug

Apartments near college campus sell for $34.65M

The Vue on 67th in Davie, near the South Florida Education multi-college campus, sold for $34.65 million.

Bala Scandia LLC, managed by Richard P. Giles as president of Boca Raton-based Park Partners Residential, sold the 178 apartments at 4151 and 4199 S.W. 67th Ave.

The buyer was Circle Capital Vue LLC, managed by Todd P. Linden and Richard J. Valdes of Coral Gables-based multifamily firm Circle Capital Partners. Greystone Servicing Co. awarded a $23.48 million mortgage to the buyer.

The price equated to $194,663 per unit.

It last traded for $20 million in 2018, so the property gained in value after a major renovation by Park Partners Residential, a joint venture between Giles Capital Group and Rosemurgy Properties, a partnership between Giles and Alex Rosemurgy, both of Boca Raton.

The apartment complexes were built on the 7.7-acre site in 1972 and 1973 and includes a pool.

They are located near the campuses of Nova Southeastern University, Broward College, Florida Atlantic University and McFatter Technical College.

According to a document Circle Capital Partners filed with the U.S. Securities and Exchange Commission on Aug. 20, it raised $2.65 million from investors to help purchase the Vue on 67th.

Rents have increased in South Florida this year, making apartments an attractive investment.